Contact Us
Please feel free to contact us if you have any questions or need help with an order. We would love to hear your feedback about your experience online, in store or on the phone and welcome any suggestions on how we can improve to serve you better!
Feel free to contact us by one of the methods listed below, and as always thank you shopping at Value Medical Supplies!
Call Us At (888) 784-3311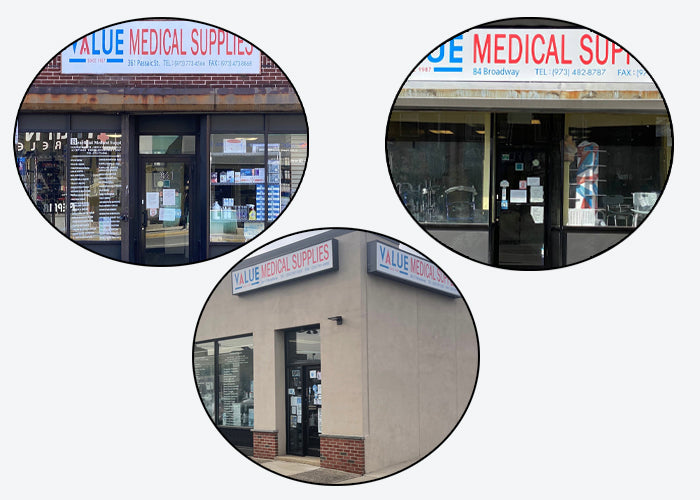 Or Visit Us At One Of Our Locations...

Fair Lawn Store
26-17 Broadway Fair Lawn NJ 07410
Fax: (201) 791-4995
Hours: Monday-Friday 9am-6pm
Passaic Store
361 Passaic St. Passaic, NJ 07055
Fax: (973) 473-8868
Hours: Monday-Friday 9am-5pm
Newark Store
84 Broadway Newark, NJ 0710
Fax: (973) 484-4004
Hours: Monday-Friday 9am - 4pm